Dreams Series
15 Day Japan Cherry Blossom Dreams Tour 2024
Departs Tuesday, 19th March 2024
Departs
Friday
, 22nd March 2024
From $9,460 per person
twin share, land only arrangement
A deluxe tour along the "golden route" in Cherry Blossom time.15 days in Japan visiting vibrant Tokyo, majestic Mt. Fuji and scenic Lake Kawaguchi, the traditional capital Kyoto with its famous temples and gardens, historic Hiroshima, and the floating shrine of Miyajima.  Visit the historic Samurai residential district of Kanazawa and see one of Japan's most beautifully designed gardens, Kenrokuen.  Stroll through Kiso valley village Narai juku, with its well-preserved Edo period buildings and streets and stay the night in a traditional Japanese style guest house. Visit two of Japan's most famous castles, Himeji "The  White Heron" and Matsumoto "The Crow" Castle. Stay in an onsen (hot spring) ryokan in the birthplace of tea in Japan for an authentic Japanese experience.
Tour Highlights
Day 1 – Tokyo
Arrive in Tokyo and check in at the hotel for 2 nights. Official check in time is at 15:00. The hotel is located close to Shinjuku Station, which is a great staging point for exploring Tokyo or getting to those famous Tokyo shopping areas by train. There are various options for transport from the airport to the hotel, so transfer is not included in the tour arrangement, but we would be happy to assist you in selecting the most suitable one for you. Please contact JANESCO for more information.
Accommodation: Keio Plaza Hotel Tokyo or similar for 2 nights
Day 2 – Tokyo [B, D (Welcome drinks/Dinner)]
We begin our first day in Tokyo with a sightseeing tour, including panoramic views of Tokyo from The Tokyo Tower, a visit to the famous Asakusa Buddhist temple Sensoji well known for the large red lantern at the Kaminari mon (Gate of Thunder and Lightning) and strolling down the colourful Nakamise shopping arcade, lined with tiny stalls and thronging with enchanted shoppers and temple visitors. We will head for Meiji shrine and the tree lined streets of Omotesandou, famous for its art and high fashion inspired stores. This evening, get to know your fellow travellers a little more as you chat about the day's events at our welcome drinks.
Day 3 – Tokyo – Matsumoto – Narai Juku [B, D]
This morning we leave the metropolis of Tokyo and travel to Nagano, Matsumoto by chartered coach where we will visit the Matsumoto "Crow" Castle, one of Japan's premier historic castles and which was once the seat of the Matsumoto domain. We also visit Hojin Iwanami house, a historic structure which was once a Honjin inn for government officials located in the post station town of Shimosuwa-shuku, where two of the Five Routes, the Nakasendo Road and the Koshu Kaido, intersected. The inn was used to accommodate many important persons, including Princess Kazu, Emperor Meiji, and various Daimyo lords during the Sankin-kotai period in which lords were obligated to alternate living in the capital every other year. Experience matcha (green tea) in a traditional tea ceremony setting.
We travel on to the tranquil Kiso Valley with its quaint historical post towns. Kiso is surrounded by Japan's foremost high mountains, the Ontake mountain range to the west and the Central Alps to the east. Prior to the Edo period, Kiso also prospered as a key junction for transportation and as a production area of Japanese cypress, the main building material for shrines and temples. Deep mountain gorges and clear streams have been fostering Japanese cypress plantations for over 300 years. The post towns also used to offer lodging for weary travelers and merchants on the trail from Osaka to Tokyo. We will be staying in one of these post towns,  Narai-juku, where signs of modernity such as power lines are hidden to maintain the old Edo period ambience. A stroll through the streets evokes an image of a simpler life, far removed from the hustle and bustle of modern Tokyo. After soaking up the atmosphere we stay the night, much like the travellers of old would have done, in historical Inn built in 1818.
Accommodation: Iseya Inn or similar for 1 night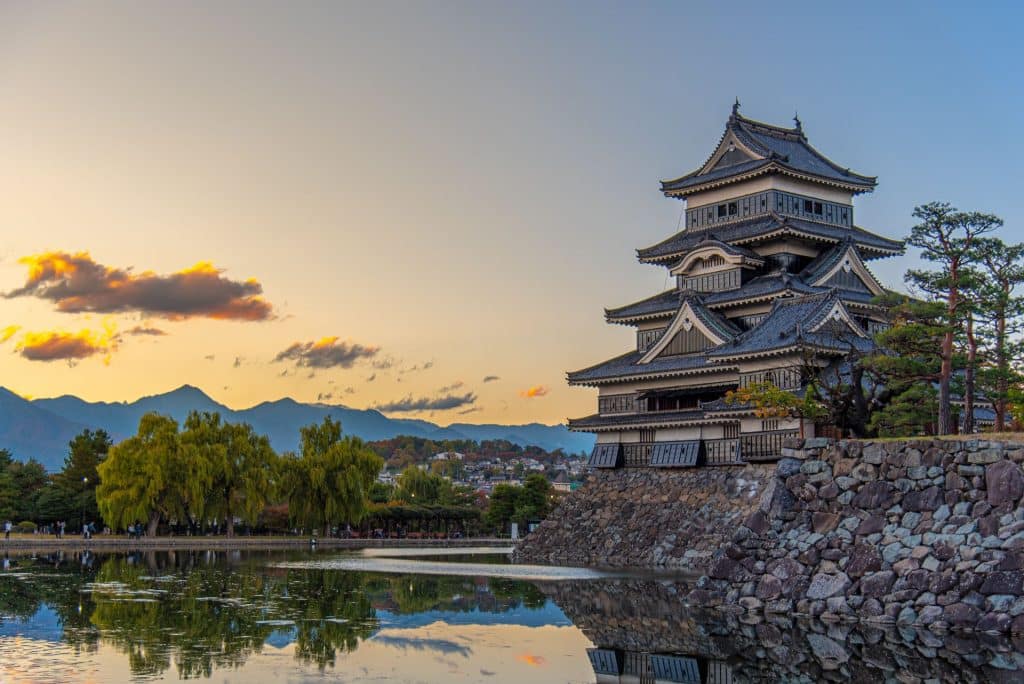 Day 4 Kiso Valley – Kanazawa [B]
This morning we travel to Kanazawa by train. We start Kanazawa sightseeing of the Nagamachi Samurai District located at the foot of the former Kanazawa Castle. Well preserved streets and buildings reflect life during Samurai times, before Japan was opened to the western world. After lunch at Ohmi Market, we will visit Nomura House, a restored samurai residence displaying the lifestyle and artefacts of the era when samurai were prosperous. We will also visit the Geisha district Higashi Chayagai and Kenrokuen Garden, one of Japan's three famous gardens. We check in for 2 nights at Hyatt Centric Kanazawa.
Accommodation: Hyatt Centric Kanazawa or similar for 2 nights
Day 5 Kanazawa – Takayama – Shirakawago – Kanazawa [B]
Today we visit the nearby historic town of Takayama. Once a castle town whose isolation protected it to some extent from the Shoguns, the town has worked hard to retain its links with the feudal past in the "Old Town" district. There we will walk through ancient streets lined with tiny shops and eating places, much as they were hundreds of years ago. We will visit Takayama's famous morning market, where we get to mingle with the locals as they stroll through stalls selling foods, produce and bric-a-brac. In the afternoon, we will travel on to Shirakawago, a small world heritage listed village, nestled in the mountains beside a pristine mountain river. Stroll around this fascinating village with its famous thatched roofs for a while. After a busy day we return to our hotel and relax. Evening at leisure.
Day 6 Kanazawa – Uji [B,D]
Today we travel to Uji, Kyoto. Uji is a town famous for tea, tea ceremony, and its romantic riverside district. The picturesque town of Uji is a prime setting in the 11th-century literary masterpiece The Tale of Genji. The tea fields, tea shops, and sacred sites make this town a popular day-trip destination from Kyoto. Uji Bridge is considered one of the most romantic spots in Kyoto because of its prominence in Genji's story. The town also lays claim to a historic tea shop and Shinto shrine building. We visit the 1000 year old Byodoin Buddhist temple complex, now a UNESCO World Heritage, which notably features on the 10 Yen coin. We stay at an Onsen Ryokan in Uji and enjoy a traditional dinner there.
Accommodation: Hanayashiki Ukifune-en or similar
Day 7 Uji – Kyoto [B]
This morning we travel to Kyoto, the ancient capital of Japan and home to the finest art, crafts and culture in the country. In the afternoon, we visit Fushimi Inari a Shinto shrine, famous now for its vermillion torii gates. There we will explore the array of almost 10,000 vermilion torii gates wending their way through the hills behind Fushimi Inari Taisha Shrine. We will also enjoy a walking tour of Kiyomizu Temple, nestled in a mountain to the east and overlooking the city. Part of the fun of visiting Kiyomizu temple is the approach to the temple along the steep and busy lanes of Kyoto's old atmospheric Higashiyama district, as you share the winding and narrow lanes with pilgrims and local Japanese tourists. After exploring the hundreds of little shops lining the road up to the temple and the surrounding neighborhood. We then head back down to the city, to visit historic Nishiki Arcade where you can experience the sights, sounds and smells of this market whose owners have been provedores to Kyoto's leading restaurants for centuries. Check in at The Miyako Hotel Kyoto for 3 nights.
Accommodation: Miyako Hotel Kyoto Hachijo or similar
Day 8 Kyoto [B]
Kyoto is home to 17 UNESCO World Heritage Cultural sites and today, as we take a Kyoto sightseeing tour, we visit two of the most interesting – the Golden Pavilion (Kinkakuji) and Nijo Castle. Kinkakuji is a beautiful Zen temple once the retirement villa of the Shogun Ashikaga in northern Kyoto, and whose top two storeys are completely covered in gold leaf. Nijo castle (built in 1603) was the Kyoto residence of the first Shogun, Tokugawa, and is one of the best surviving examples of feudal Japan's castle palace architecture.  The rest of the day is free at leisure.
Day 9 Kyoto – Nara – Kyoto[B]
This morning we travel to Nara, the ancient capital of Japan and visit Todaiji temple, Nara deer park and Kasuga shrine, returning to Kyoto around mid-day. Afternoon at leisure.  Why not join an optional tour and dinner?
Day 9 Optional Tours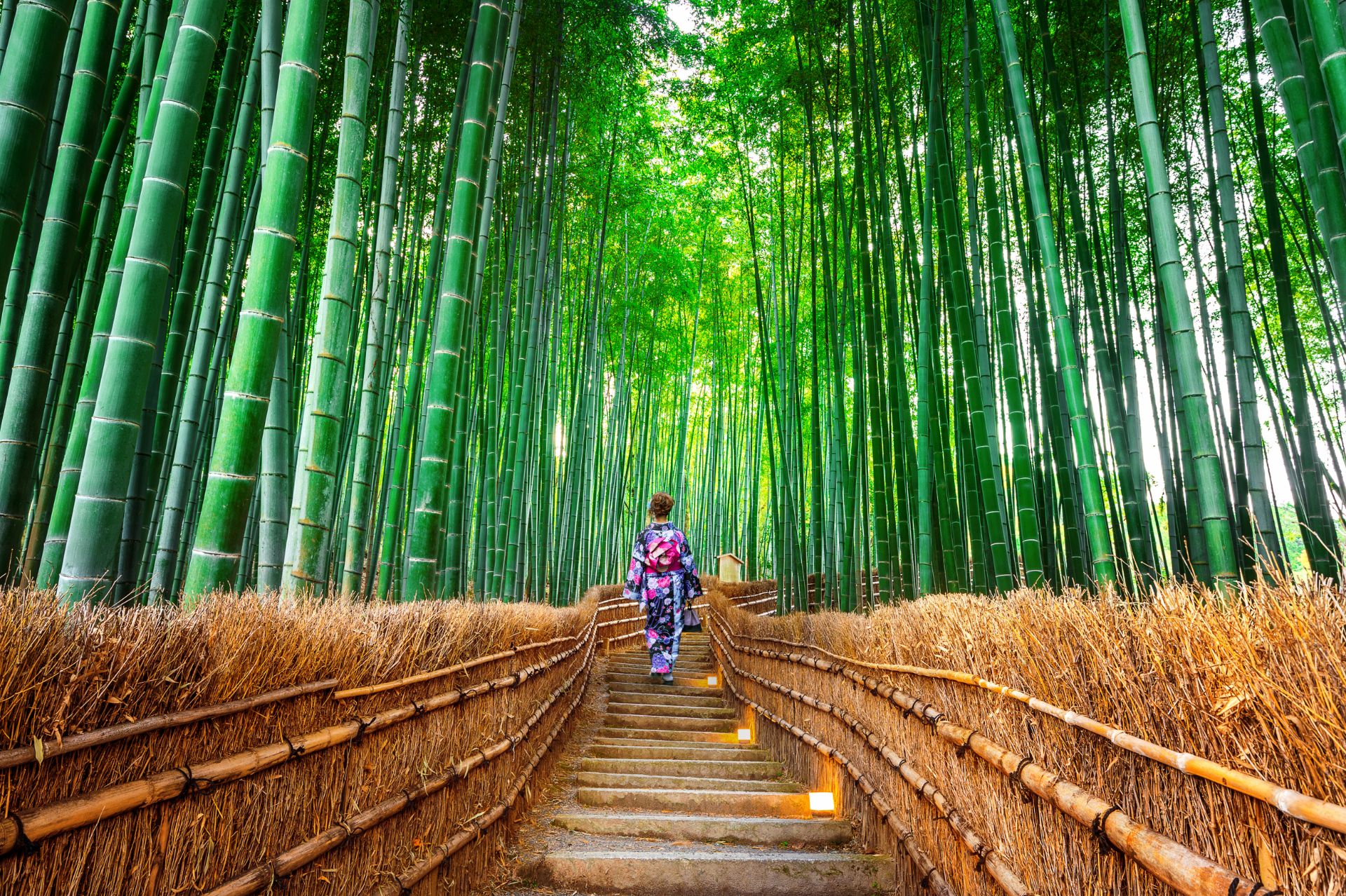 Sagano Bamboo Forest:
The Kyoto countryside area of Sagano is famous for its iconic bamboo groves and specialty handcraft shops including pottery, Japanese rice paper, bamboo craft and handmade clay bell shops. Afternoon activity.
$70 per person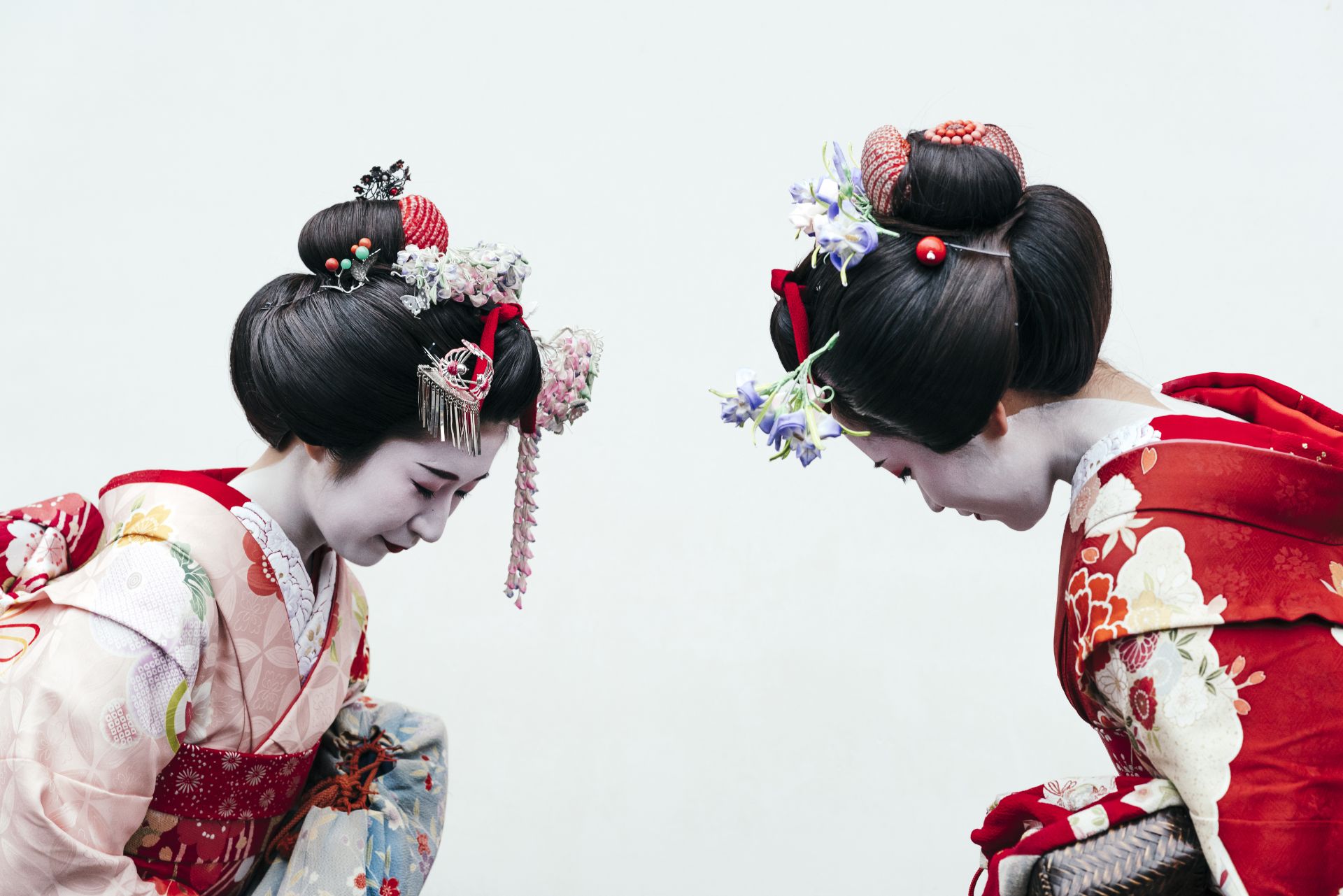 Geisha Dinner:
Traditional Japanese Kaiseki dinner with Geisha accompaniment & traditional dance performances. Kyoto Geisha embody the essence of Japanese grace, elegance and culture. An experience of a lifetime.   Evening activity.
$230 per person  (minimum 6 people required)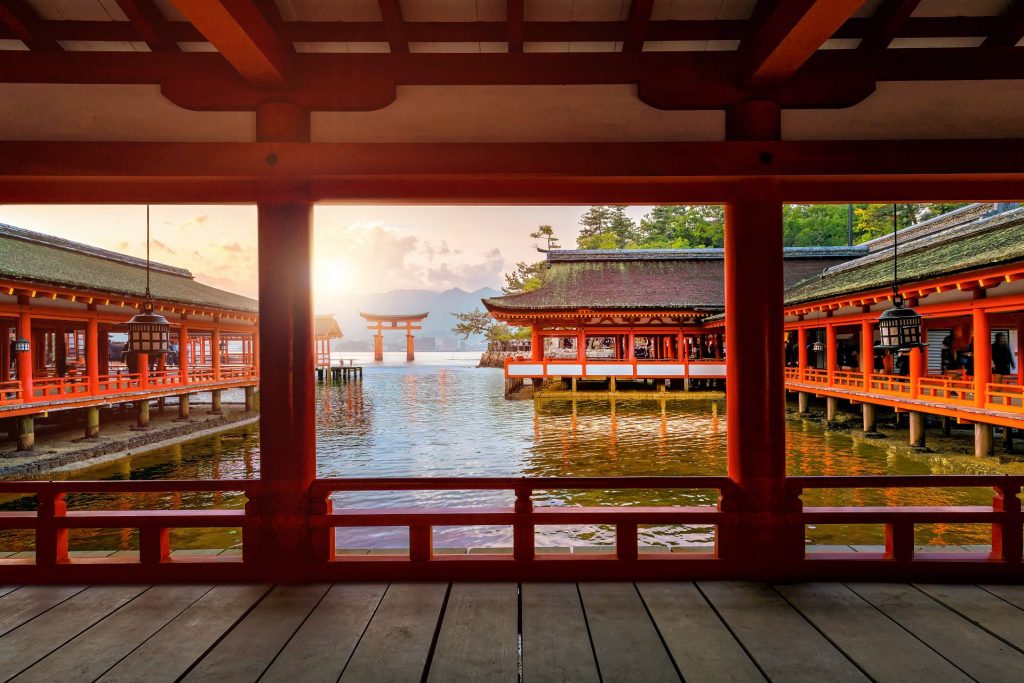 Day 10 Kyoto – Himeji Castle – Hiroshima [B,L]
We leave Kyoto and travel to Himeji castle, widely considered to be Japan's most beautiful surviving feudal castle. The castle is designated both a national treasure and a UNESCO world heritage site. Travel then to Hiroshima, Afternoon, we visit the Peace Memorial Park and the poignant Hiroshima Peace Memorial Museum. Hiroshima is recognized by people from around the world as a symbol of peace and hope. This is not only for its familiarity as the site of the atomic bombing, but because people worldwide value its reconstruction from ruins, and recognize Hiroshima as the city that continues to aspire for nuclear weapons abolition and lasting world peace. The museum has displays on life before and after the atomic bomb and is dedicated to those who lost their lives or loved ones to the bomb. After exploring the museum and park, late afternoon we check in at our hotel in Hiroshima for 2 nights.
Accommodation: Hotel Granvia Hiroshima or similar for 2 nights
Day 11 Hiroshima – Miyajima Island – Hiroshima [B,D]
We visit nearby Miyajima Island in The Inland Sea, to enjoy sightseeing around the Sacred Goddess Miyajima Floating Shrine and the world-famous Torii gate, officially one of Japan's "Top 3 Views". Miyajima island has been held sacred since ancient times prompting worshipers to build Itsukushima Shrine, now a World Heritage Site. The shrine itself is built over the bay on pylons, to give the impression of floating on water. The shrine and "floating" Torii gate are together considered one of Japan's top attractions.
Day 12 Hiroshima – Osaka [B,D]
This morning, we travel by Bullet Train to Osaka. Now the 3rd largest city in Japan, Osaka has a long history as a mercantile centre stretching back thousands of years and is a vibrant, brash city which has become known in recent times as a culinary wonderland. We will be staying tonight in the heart of Osaka and this evening we will take an evening walk, escorted by our guide, around the coulourful and famous Dotonbori area and have the opportunity to try delicious local street foods. Dotonbori is the biggest "downtown" precinct in Osaka. Advertising displays such as a neon sculpture of a famous sweet, huge moving crab and octopus-shaped boards, moving dolls and boards shaped like animals, etc. battle for the attention of passers-by. Indulge yourself and sample some of Osaka's amazing street foods, such as Okonomiyaki, Takoyaki and Kushikatsu. Dinner at local restaurant.
Accommodation: Hotel Hankyu Respire Osaka or similar for 1 night
Day 13 Osaka – Mt Fuji & Hakone – Tokyo [B]
Today, we travel to Mount Fuji and Hakone National Park. It is difficult to really get a feel for the massive mountain from pictures alone. Today (weather permitting) you will see Mt. Fuji from far enough away to appreciate its amazing symmetry and close enough to experience the awe its presence has instilled in the Japanese people and begin to understand its place in their culture. On our way to view the mountain from another vantage point, we will take a cruise across Lake Ashi in the Hakone National Park and then board the ropeway (gondola) up the side of Mt Komagatake. Late afternoon, we travel back to Tokyo by Bullet Train. Upon arrival we make our way to the Deluxe hotel, Grand Prince Hotel New Takanawa where we stay for our last 2 nights in Japan. The remainder of the day is free to either relax or explore the local area.
Accommodation: Grand Prince Hotel Shin-Takanawa or similar for 2 nights
Day 14 Tokyo [B, Farewell Dinner]
This morning travel by monorail to Daiba and follow your tour leader to Ginza. Your tour coordinator will help you organise your activities. We regroup this evening to reminisce and celebrate over farewell drinks at a local restaurant.
Day 15 Tokyo [B]
Today is our last day in Japan, so you might wish to do some last-minute souvenir hunting or an optional half day activity. Midday, tour concludes. Transfer to Haneda or Narita airport is by customer's arrangement. We would be happy to assist you in organising your private transfer to the airport. Please contact JANESCO for more information at the time of booking.
̶ Sayounara ̶
Price
From $9,460
Single room arrangement from $ 11,560
Note:
Prices are per person / twin share / land package only
Minimum 10 people
4~5 Star accommodation or best available in the region, comfortable travel
Tour Inclusions
Fully escorted tour by expert guides
Overnight large suitcase delivery service.
All transfers and admissions for sightseeing as specified
Deluxe quality accommodation or best available quality in the region.
Total of 19 meals included – Breakfast [14], Lunch [0], Dinner [5],
 *Prices are twin share/person Land only arrangement. Single Supplement options
Exclusions
Airfares & airport transfers
Travel insurance
Beverages during meals
Meals other than those listed
Dreams Series Tours
Enjoy the cool Autumn ambiance and gentle Spring air as you wander through rustic villages, majestic castles and ancient temples. Wonder at the majesty of Mt Fuji and the beautiful Cherry Blossom trees. Follow the Golden Route and visit places off the beaten track, from the Northern island of Hokkaido to the Southern islands of Okinawa and Kyushu.
Our Dreams Series of tours are fully escorted and offer a deluxe service that's great value for money.
Ready To Book?
If you're ready to book your holiday, please click on the button below to fill out the booking form.  Be sure to read the terms and conditions, and secure your spot with your deposit.
If you have any questions, please do not hesitate to contact one of our friendly travel professionals at: contact@janescotravel.com
Click here to fill out your booking form