GRande Series
17 Day Japan Autumn Tour – Grande  2023
Departs Friday 10th November 2023 
Air & Land Package From $26,800*
*Business Class, Twin Share/person. *Plus air taxes and fees
From the welcome cocktails overlooking the Imperial Palace at sunset in Tokyo to your stay in a traditional ryokan in Kyoto, experience a panoply of Grande pleasures. Gourmet experiences and regional delicacies, a traditional dinner with a real geisha/maiko, strolls through rustic villages, majestic castles and beautiful temples. Experience the grandeur of famous Mt. Fuji, the serenity of the Floating Shrine at Miyajima and the poignant memorial at Hiroshima. Enjoy the crisp Autumn colours in the ancient capital Kyoto, the samurai town of Kanazawa and the thatched rural village of Shirakawago and see the world's largest bronze Buddha in Nara. Speed through the countryside on the Bullet Train and then enjoy a quiet amble through an ancient castle. A combination of famous destinations and out of the way places, at a relaxed pace.
Grande Series Tours Include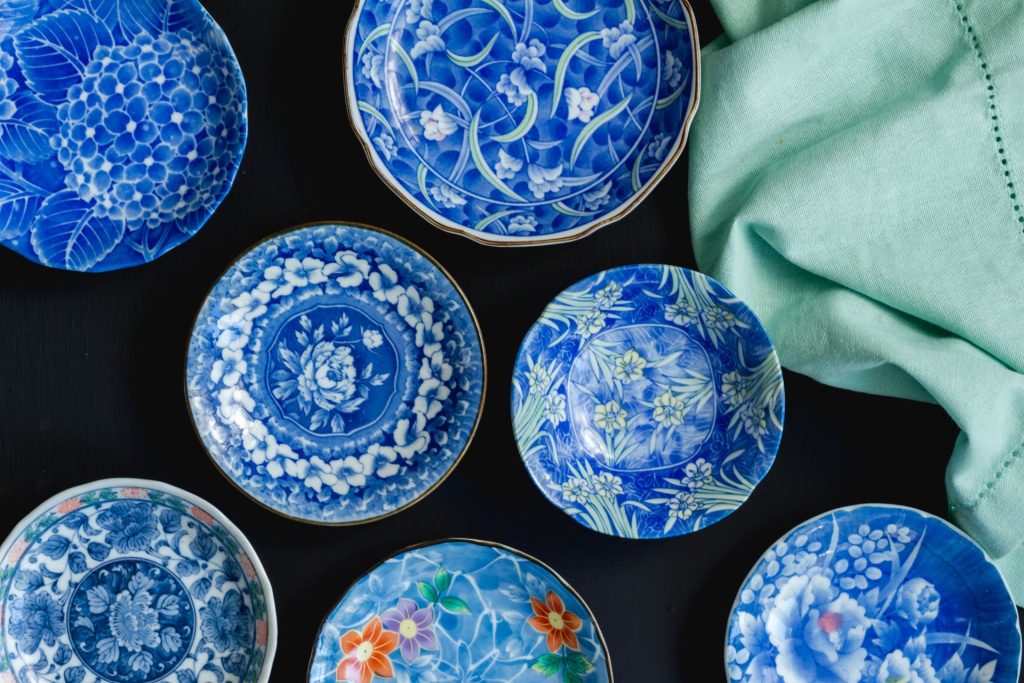 Cultural Experiences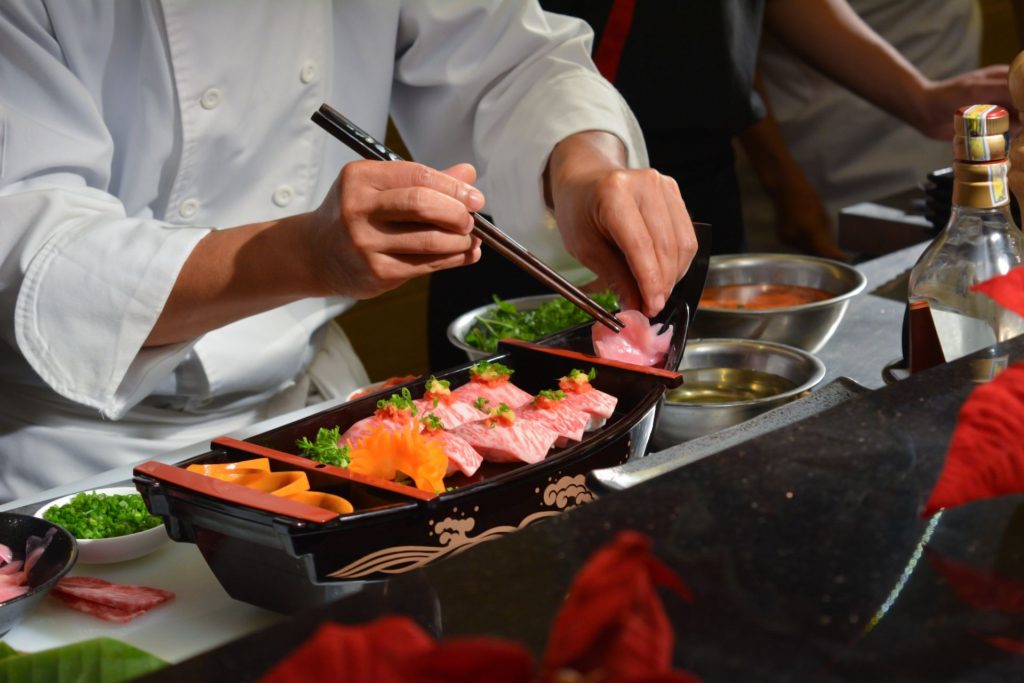 Luxurious Dining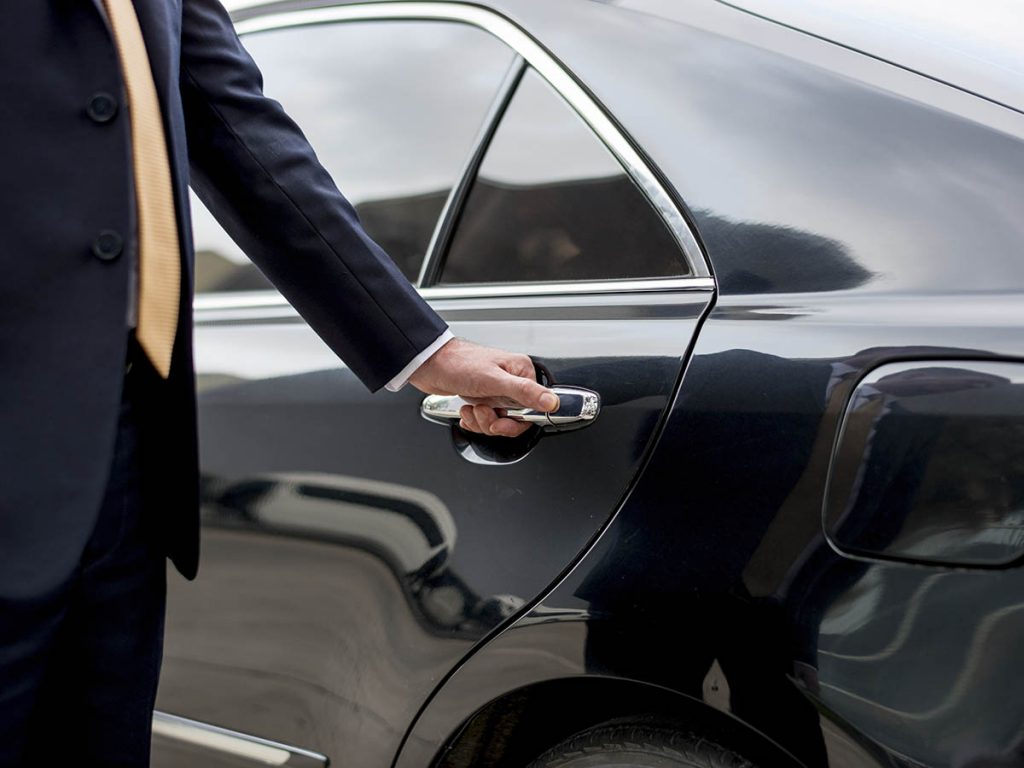 Chauffer Pick Up

Luxury Accommodation
Tour Itinerary
Day 1 Tokyo [No meals arranged]
Upon arriving at Tokyo airport and clearing customs you will be greeted by your driver and transferred to your luxury hotel, the Imperial Hotel Tokyo, and check in for 2 nights.
Accommodation: The Imperial Hotel Tokyo – Suite Room or similar
Day 2 Tokyo sightseeing [B, L, Welcome Drinks]
After a relaxing breakfast we start our Tokyo morning sightseeing tour of the city, through Ginza streets, by the Imperial Palace and to Asakusa Temple where we stroll down the colourful Nakamise shopping street, lined with tiny stalls and thronging with enchanted shoppers and temple visitors. For our first taste of the gourmet delights of Japan, we will enjoy lunch at one of Tokyo's finest Japanese gourmet restaurants. The rest of the afternoon is free at leisure, and we gather again in the evening for a Welcome Cocktail and a light dinner at a private lounge in the hotel overlooking the Imperial Palace at sunset. This is great opportunity to get to know your fellow travellers a little more as you take in the view and chat about the day's events.
Accommodation: The Imperial Hotel Tokyo – Suite Room or similar
Day 3 Tokyo – Hakone Mt. Fuji Region [B, L, D]
This morning we travel to Mount Fuji and Hakone National Park by private coach. It is difficult to really get a feel for the massive mountain from pictures alone. Today (weather permitting) you will see Mt. Fuji from far enough away to appreciate its amazing symmetry and close enough to experience the awe its presence has instilled in the Japanese people and begin to understand its place in their culture. On our way to view the mountain from another vantage point, we will take a cruise across Lake Ashi in the Hakone National Park and then board the ropeway (gondola) across Ōwakudani (The Great Boiling Valley) with its active sulphur vents and steaming hot springs.  We head back down the mountain and, after enjoying a lakeside lunch, head to The Hyatt Regency Hakone Resort and Spa where we check in for 2 nights. Enjoy some quiet time to relax (perhaps with a soak in the Onsen) and freshen up before dinner.
Accommodation: Hyatt Regency Hakone Resort and Spa or similar
Day 4 Hakone & Mt Fuji Region [B, D]
Today we visit two impressive art museums, starting with the Okada museum of Art. After exploring the museum, we enjoy a home-made soba noodle lunch at a nearby local restaurant. After lunch we visit the Hakone Open Air Museum, which boasts collections of artworks made by Picasso, Henry Moore, Taro Okamoto, Yasuo Mizui, Churyo Sato, and many others, featuring over a thousand sculptures and works of art in both permanent and guest exhibitions. The Picasso Pavilion Hall alone features around 300 of Picasso's works. The museum stretches over 70,000 square meters, and you can enjoy the outstanding beauty of the collection in a beautiful natural setting.  We will meet for a Welcome Drinks before dinner at the hotel this evening
Accommodation: Hyatt Regency Hakone Resort and Spa or similar
Day 5 Hakone – Kiso Valley – Magome & Tsumago – Kyoto [B, L, D]
This morning we travel to the tranquil Kiso Valley with its quaint historical post towns, Magome & Tsumago, where cars are banned and signs of modernity such as power lines are hidden to maintain the old-style ambience. Kiso is surrounded by Japan's foremost high mountains, the Ontake mountain range to the west and the Central Alps to the east. Prior to the Edo period, Kiso prospered as a key junction for transportation and as a production area of Japanese cypress, the main building material for shrines and temples. Deep mountain gorges and clear streams have been fostering Japanese cypress plantations here for over 300 years. The post towns also used to offer lodging for weary travelers and merchants on the trail from Osaka to Tokyo.  Traditions and cultures in Tsumago have changed little and the streetscape of the old highroad has been largely preserved. A stroll through the streets evokes an image of a simpler life, far removed from the hustle and bustle of modern Tokyo. After soaking up the atmosphere we travel on to the ancient city of Kyoto. We check in to our hotel for 2 nights. Dinner tonight will be at a local restaurant.
Accommodation: Hotel Okura Kyoto or similar
Day 6 Kyoto [B, L]
Kyoto is the spiritual heart of Japan and is home to no less than 17 UNESCO World Heritage Cultural sites. It was the main centre for the evolution of religious and secular architecture and of garden design for almost a thousand years. Today, as we take a Kyoto sightseeing tour, we visit two of the most interesting heritage sites- the Golden Pavilion (Kinkakuji) and Nijo Castle. Kinkakuji is a beautiful Zen temple once the retirement villa of the Shogun Ashikaga in northern Kyoto, and whose top two storeys are completely covered in gold leaf. The more austere Nijo castle (built in 1603) was the Kyoto residence of the first Shogun, Tokugawa, and is one of the best surviving examples of feudal Japan's castle palace architecture. After a teppanyaki lunch, we travel to the Sagano Arashiyama area at the foot of the mountains on the southwest corner of Kyoto. Once the exclusive domain of the feudal aristocracy and famous for its seasonal beauty and bamboo groves Arashiyama is now a popular spot for enjoying the intoxicating soft pink of the cherry blossoms in the Spring and the dazzling colours of the maple trees in Autumn. To better enjoy the area in style you will hop on a rickshaw for a ride through the towering bamboo grove. After returning to the hotel this afternoon, the rest of the day is free at leisure. Your tour leader will be happy to assist with evening arrangements. Perhaps stroll through Gion, the Geisha district, and Pontocho with its myriad of tiny bars and restaurants
Accommodation: Hotel Okura Kyoto or similar
Day 7 Kyoto [B, L, D] Japanese Ryokan (Inn) stay, dinner with Geisha accompaniment
We start the morning with a stroll along The Philosopher's Walk, a very pleasant pedestrian path alongside a meandering canal lined with some 500 cherry trees, through the northern part of Kyoto's Higashiyama district. We will also visit Daisen-in Temple whose beautiful Zen garden is one of the best known in Japan, featuring a rock garden said to evoke the mountains, gorges, and waterfalls of a rugged mountain landscape. We will enjoy a Japanese lunch at a nearby restaurant. In the afternoon, we explore the famous Kiyomizu temple, nestled in a mountain on the east of the city and overlooking the town below. Part of the fun of visiting Kiyomizu temple is the approach to the temple along the steep and busy lanes of Kyoto's old atmospheric Higashiyama district as you share the narrow lanes with pilgrims and local Japanese. Late afternoon, you will check in at one of the highest quality and most famous traditional Japanese Ryokans (Inns) in Japan.  Enjoy the experience of a lifetime with traditional Japanese hospitality. All rooms are individually and exquisitely decorated. Traditional Kaiseki Dinner is served tonight, during which we will be accompanied by a Geisha/Maiko, who will perform traditional dances for us. Quite a unique experience.
Accommodation: 1 night at Ryokan Hiiragiya or similar
Day 8 Kyoto – Kintaikyo – Miyajima Is. – Hiroshima [B, L, D – Executive Lounge Access]
This morning after breakfast at the Ryokan, you will be picked up from the entrance lobby and transferred to Kyoto Station from where we travel by Bullet Train to the secluded town of Iwakuni, little frequented by western tourists, to visit the Kintaikyo Bridge famously immortalized in Ukiyoe paintings. We travel on to Miyajima Island in The Inland Sea, to enjoy sightseeing around the Sacred Goddess Miyajima Floating Shrine and the world-famous Torii gate. The shrine itself is built over the water on pylons, to give the impression of floating on the water. As with many other structures in Japan it has been rebuilt after storm or fire damage many times and in fact this constant renewal is characteristic of the Japanese psyche. The image of the large bright vermillion Torii gate at high tide against the mountain behind is one of the best known in Japan. We check in at the Hilton Hiroshima for 2 nights. This evening no formal group dinner is organised but we will enjoy quiet drinks and nibblies at a relaxed pace in the executive lounge.
Accommodation:  Hilton Hiroshima suite room or similar
Day 9 Hiroshima [B, L]
After a leisurely breakfast, we meet at the lobby for a tour of the Peace Memorial Park and visit the poignant Hiroshima Peace Museum. The museum is dedicated to those who lost their lives or loved ones and has displays on life before and after the atomic bomb.
Accommodation:  Hilton Hiroshima suite room or similar
Day 10 Hiroshima – Himeji – Osaka [B, L]
After checking out from the hotel, we travel to Himeji by Bullet Train and then on to Osaka. We will visit the spectacular white Himeji Castle (also known as the "White Heron Castle"). Unlike many other Japanese castles, Himeji Castle was never destroyed in wars or fires and survives in its original form. It is both a national treasure and a UNESCO World Heritage Site. After strolling through the colonnade of trees along the approach and exploring the castle, we have lunch at a local restaurant before speeding on to Osaka by Bullet Train. Osaka, now the 3rd largest city in Japan, has a long history as a mercantile centre stretching back thousands of years. It is a vibrant, brash city which has become known as a culinary wonderland. Upon arrival at Osaka, we transfer to the Imperial Hotel Osaka and check in for 2 nights.
Accommodation: Imperial Hotel Osaka – Suite Room or similar
Day 11 Osaka – Nara – Osaka [B, L]
Today we travel to Nara the first capital of Japan, established in 710AD. Although the capital was later moved to Kyoto, Nara continued to be a religious centre which held political sway over shoguns and emperors for centuries.  Nara is home to eight temples, shrines, and ruins, and today we visit one Buddhist temple, Todaiji, part of the UNESCO World Heritage Listed "Historic monuments of ancient Nara". Todaiji houses the world's largest bronze statue of Buddha (known as the Daibutsu) in what was, until 1998, the world's largest wooden building. On the way back to our hotel in Osaka, we stop by the colourful Doguyasuji/ Dotonbori area which is famous for its vibrant night life, gaudy neon lights, its food culture and its street food. We will be enjoying one of the best known of those street foods, Okonomiyaki – a savory Japanese pancake for lunch.
Accommodation: Imperial Hotel Osaka – Suite Room or similar
Day 12 Osaka – Kanazawa [B, L, D]
This morning we travel by express train from Osaka station to Kanazawa and, on the way, you will have the opportunity to see everything from cityscapes to rural rice paddies and mountainous landscapes. Upon arrival in Kanazawa, we will have a light lunch at a well-known local restaurant, before beginning our exploration of Kanazawa which will include: the old district of Higashiyama, a Geisha district and the Nagamachi samurai residential area at the foot of the former Kanazawa Castle. Well preserved streets and buildings evoke the ambiance of the Edo Period. We will visit a restored samurai residence, Nomura, displaying the lifestyle and artefacts of the era when samurai were prosperous and we will also spend time at one of Japan's most famous gardens, Kenrokuen. It too is one of the 3 most beautiful gardens in Japan, and is so named because over its 300-year history it has become famous for its embodiment of all 6 of the attributes of the ideal Japanese Garden. We check in to the Hyatt Centric Kanazawa for 2 nights. After resting up a little, dinner this evening will be teppanyaki at a local restaurant.
Accommodation: Hyatt Centric Kanazawa standard room or similar
Day 13 Kanazawwa – Takayama – Shirakawago – Kanazawa [B, L, D]
Not too far from Kanazawa are the historical merchant town Takayama and rural village Shirakawago and we head out to explore them today. Takayama's isolation has allowed Edo period streets, lined with tiny shops, museums and eating places, to survive to this day. After spending some time taking in the local sights, we will travel on to Shirakawago, a small world heritage listed village, nestled in the mountains beside a pristine mountain river.  Although completely snow bound in winter, it is still a working village, with rice paddies and small gardens. As you stroll around this fascinating village with its famous thatched roofs, you may get a feel for village life hundreds of years ago. After a pleasant day exploring smaller historical sites, we head back to Kanazawa.  Tonight, enjoy dinner at the hotel
Accommodation: Hyatt Centric Kanazawa Superior room or similar
Day 14 Kanazawa – Tokyo [B, L]
We travel back to Tokyo today by the Hokuriku Bullet Train line, "Gran Class" arriving midday. We will enjoy light refreshments and snacks provided by our own attendant on the train. Upon arrival in Tokyo, we transfer to the Imperial Hotel Tokyo and check in for 2 nights. The remainder of the day is free to either relax or explore a bit of Ginza.  Tokyo is full of restaurants and if there is any particular type of food you would like to try, let us know in advance and your tour coordinator will help you organise your activities.
Accommodation: Imperial Hotel Tokyo – Junior Suite room or similar
Day 15 Tokyo [B, Farewell drinks & light meal]
This morning we will visit Meiji Shrine which was built to commemorate the popular emperor at the time of Japan's opening to the world in the late 19th Century. By way of contrast we then visit nearby Omotesandō, very much a 21st Century precinct famous for its fashion houses, youth culture and trendy cafés. The afternoon is free at leisure.
Relax this evening with farewell drinks and a light meal at the Aqua Lounge
Accommodation: Imperial Hotel Tokyo  – Junior Suite room or similar
Day 16 Tokyo – Tokyo Airport [B]
Today is our last day in Japan, so you might wish to do some last-minute souvenir hunting or an optional half day activity. Your tour coordinator will be happy to assist you in making arrangements.
Private airport transfer is included. 
Day 17 Arrive Home
Air & Land package passengers arrive 08:55 at Sydney. Interstate passengers to connecting flights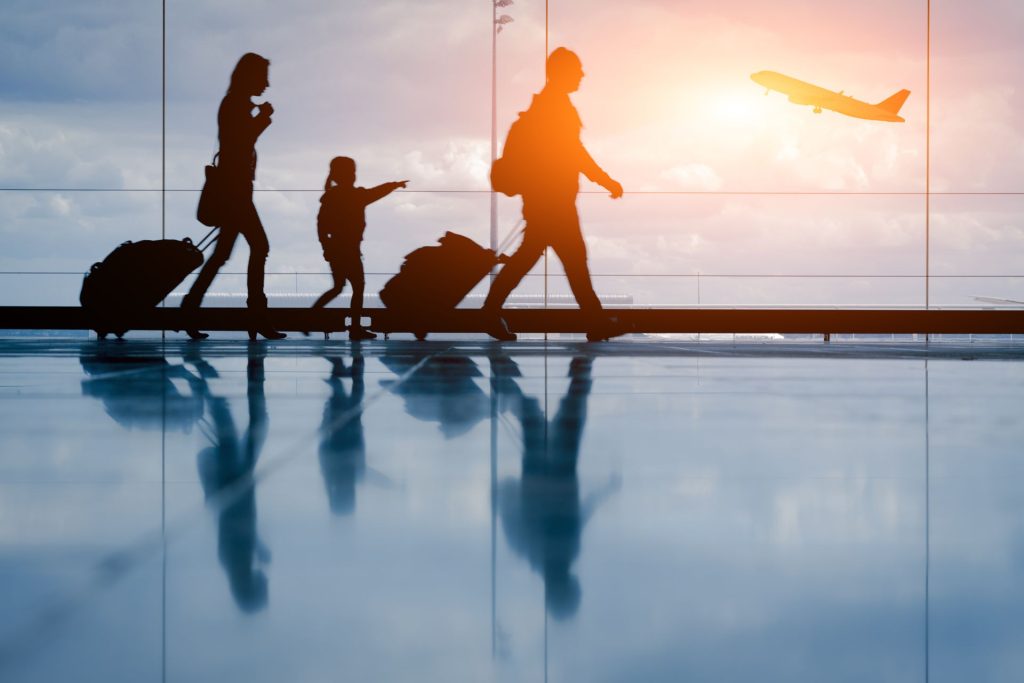 Tour Inclusions
TOUR INCLUSIONS – 17 Day Japan Autumn Tour – Grande 2023
Fully Escorted Tour by Experienced, Licensed staff
Luxury Accommodation
Michelin Star, local fine cuisine and soul food experiences
"Gran" class & First class train travel.
Private airport transfers for all Tokyo arrival and departure flights
Sightseeing with local tour guides
Total Meals: 35 meals, Daily Breakfast (15), Lunch (12), Dinner (8)
Ryokan stay experience at one of the oldest and most famous ryokans in Kyoto.
A private, traditional Kaiseki dinner with the accompaniment of Geisha and traditional dance performances.
All tipping – coach drivers, hotels (and service fees) and restaurants
Exclusions: Your travel insurance, beverages during meals (except where specified)
Note: Itinerary details are subject to change. Please check with JANESCO Travel.
Hotel Selections
TOKYO: Imperial Hotel Tokyo – 4 nights Imperial floor Junior Suite 54-64 sqm
OSAKA: Imperial Hotel Osaka – 2 nights Park Suite 100 sqm
HIROSHIMA: Hiroshima Hilton – 2 nights One Bedroom Suite 72 sqm or similar
HAKONE: Hyatt Regency Hakone Resort and Spa – 2 nights Deluxe room 73 sqm
KYOTO: Kyoto Hotel Okura – 2 nights Corner Deluxe 53 sqm
KYOTO: Ryokan Hiiragiya or similar – 1 night Japanese style room
---
---
Tour Prices
Land only arrangement (Dep. 10 Nov 2023)
$20,900
Air & Land package

Business Class (Dep. 10 Nov 2023)  

$26,800*

*Plus air taxes & fees

Single Supplement
$  6,950
Ready To Book?
If you're ready to book your holiday, please click on the button below to fill out the booking form.  Be sure to read the terms and conditions, and secure your spot with your deposit.
If you have any questions, please do not hesitate to contact one of our friendly travel professionals at: contact@janescotravel.com
Click here to fill out your booking form