Let us be your guide to Japan
Satoko Franks has worked in the Tour Industry within Japan and Australia for over 20 years. She is Japanese born, from the historical and cultural capital of Japan, Kyoto, and has been escorting Australian tours to Japan for many years. Our small group tours of up to 18 persons means we can offer a personalised and personable experience that's value for money. It's the right group size to connect with like-minded travellers and interact with your guide.
View All Tours
Travel Tips
Elysium Series
Experience Absolute Luxury
Introducing the Janesco Elysium Series. Elysium tours were designed specifically to elevate your experience, as you discover and explore, by incorporating the finest qualities of luxury travel that Japan has to offer.
View Elysium Series
Platinum Series
Travel In Platinum comfort
Our Platinum Series luxury tours are fully escorted and offer gourmet experiences of regional delicacies, first class bullet train travel and 5-star comfort to enhance your Japan holiday.
View Platinum Series
Event Tours
Adam Liaw Culinary Japan Cruise 2024
Embark on an extraordinary journey of luxury, culture, and culinary delights with our exclusive 11-day cruise tour that unveils the captivating tapestry of Japan and Korea.
View Adam's Tour
View some of our fully escorted tours here!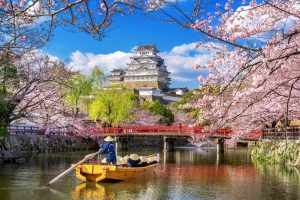 From the welcome cocktails overlooking the Imperial Palace at sunset in Tokyo to your stay...
Ready To Book?
If you're ready to book your holiday, please click on the button below to fill out the booking form.  Be sure to read the terms and conditions, and secure your spot with your deposit.
If you have any questions, please do not hesitate to contact one of our friendly travel professionals at: contact@janescotravel.com
Click here to fill out your booking form