PLATINUM Series
12 Day Art-lover's Amble
From $12,800
Twin share per person – Land Only.
  Single Supplement $4,670
This tour has been specially designed  for Australian art-lovers wishing to experience and appreciate both enigmatic "traditional" Japanese  art and cutting-edge creativity of Japan's modern buildings and art, often admired from afar by architects and artists alike.
Experience relaxation Japanese style during your stay at an Onsen Ryokan on the Noto Peninsula. Enjoy the museums and art installations on the art islands Naoshima and Teshima in The Inland Sea. Visit bustling Tokyo, historic  Kyoto, famous temples and one of the top 3 sculpted gardens in Japan. Savour culinary offerings ranging from gourmet meals to local specialties and comfort food. Stay in 5-star accommodation and immerse yourself in Japan's captivating collage of modern and traditional culture. A luxury tour at a relaxed pace.
Platinum Series Tours Include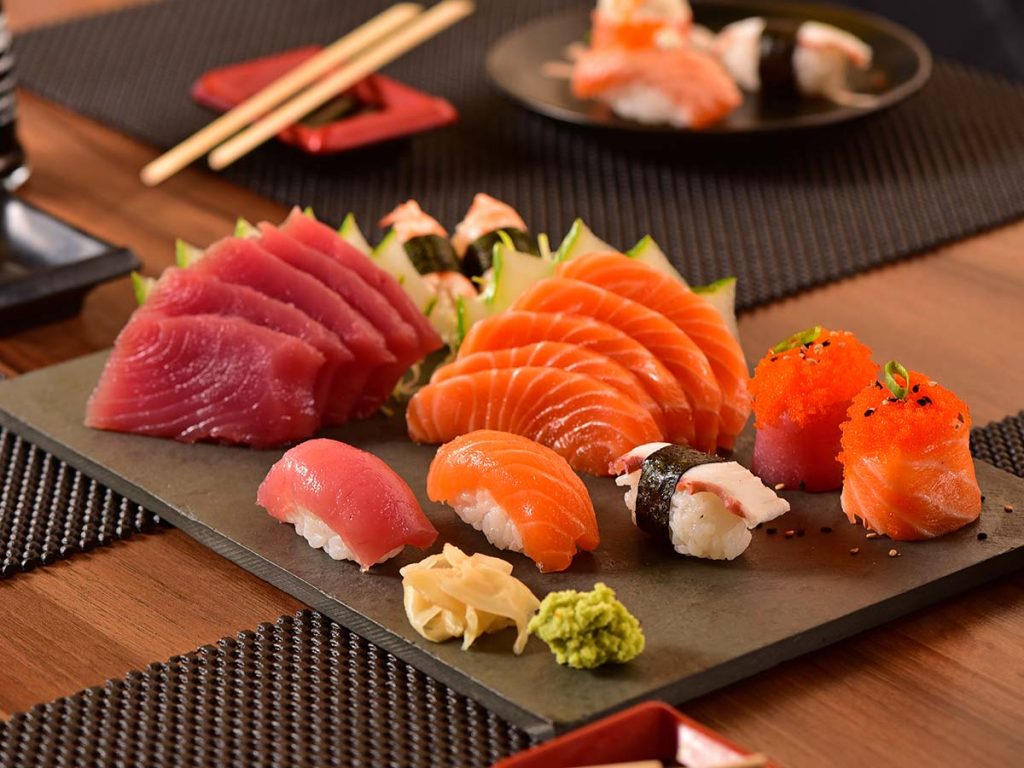 Gourmet Food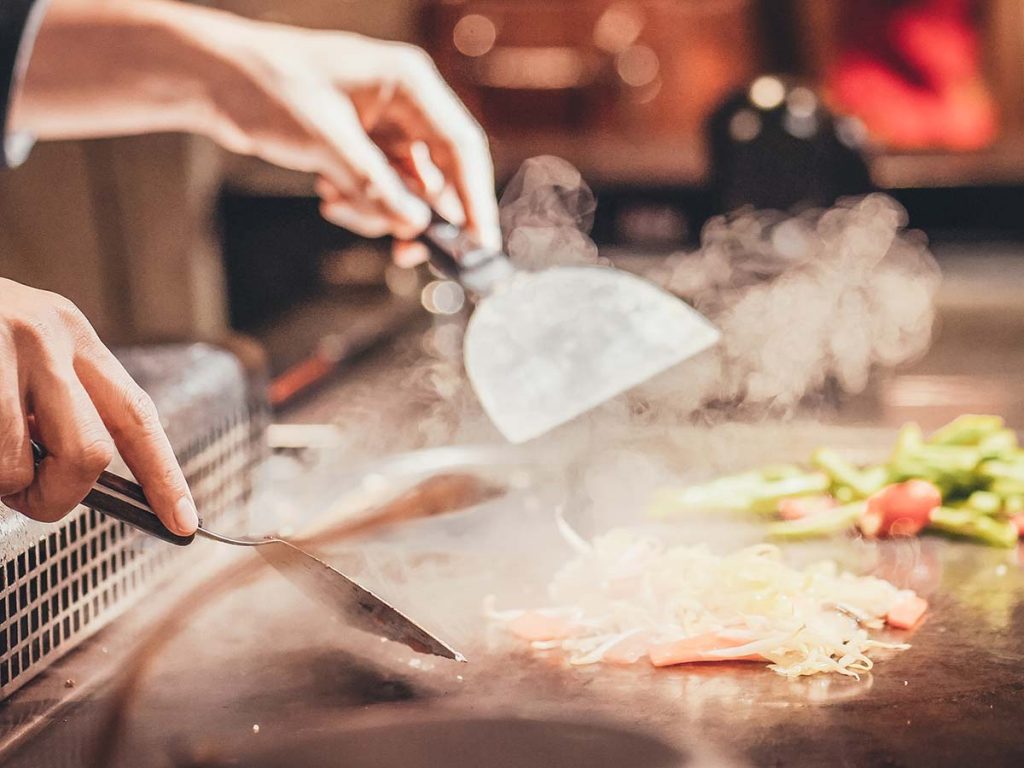 Luxurious Dining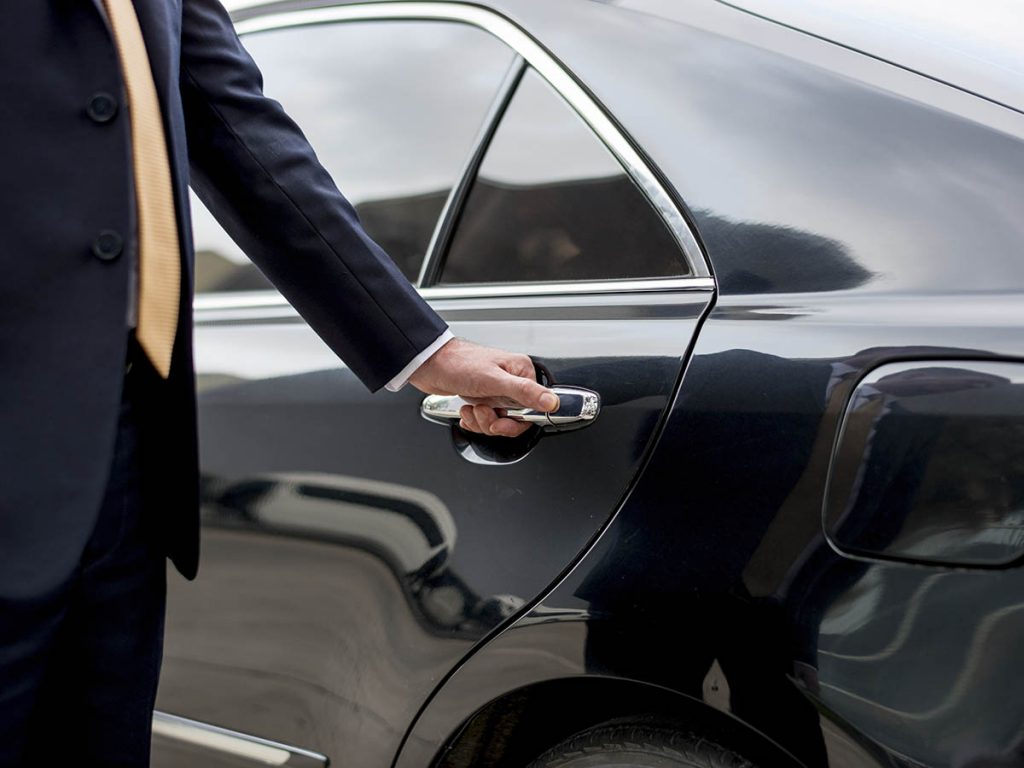 Chauffer Pick Up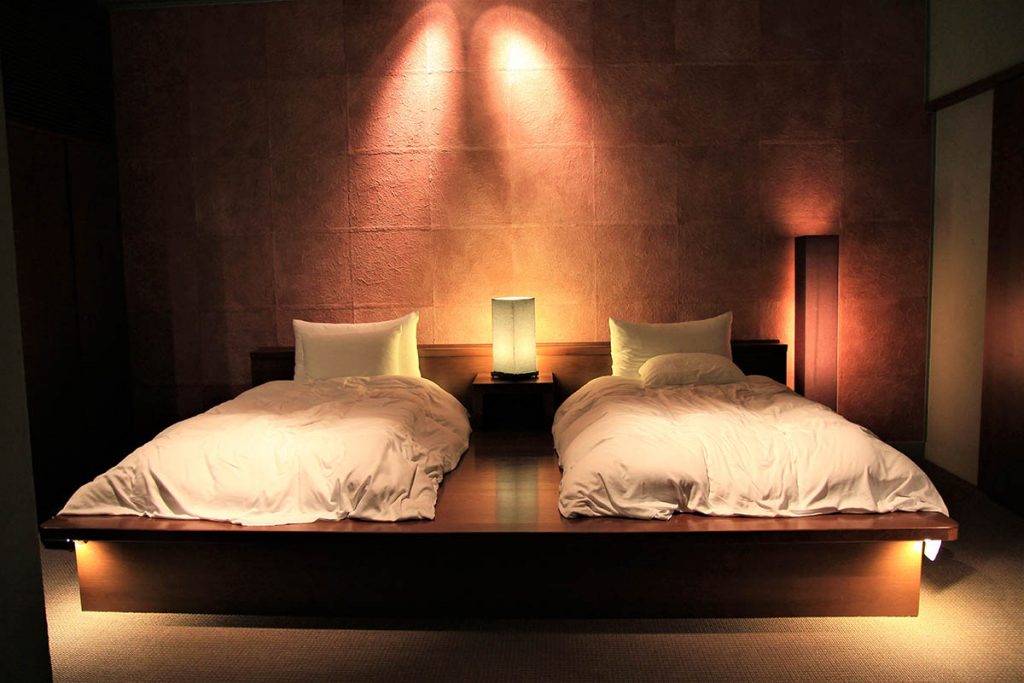 Luxury Accommodation
Day 1 Tokyo [Executive Lounge Access]
Check in for 2 nights at the Conrad Tokyo. Official check in time is after 15:00.  Relax in your Executive Bay view guest room and enjoy Executive Lounge access.
                                  Accommodation: Conrad Tokyo or similar for 2 nights
Day 2 Tokyo [B, L, Executive Lounge Access]
After a relaxing breakfast at the hotel we start our first full day in Tokyo with a morning sightseeing tour of the city on a chartered coach, through Ginza streets, by the Imperial Palace and on to Asakusa Temple, where we stroll down the colourful Nakamise shopping street, lined with tiny stalls and thronging with enchanted shoppers and temple visitors. For our first taste of the gourmet delights of Japan, we will enjoy lunch at one of the finest restaurants in Ginza. Get to know your fellow travellers a little better this evening over drinks at the Executive Lounge
Day 3 Tokyo – Osaka [B, D]
We travel this morning from Tokyo, where we board an express train for Osaka around mid morning. Travel like the locals and perhaps grab an "ekiben" train bento box to enjoy for lunch on the train. The journey takes us through mountains and valleys of rural Japan passing rice paddies, farms, lakes, rivers and forests. Upon arrival in Osaka we drive through downtown Osaka and the Osaka Castle. We will visit Kuromon Ichiba, a lively covered market stretching for 580 meters in Osaka's Chuo Ward, the market is famous for its fresh seafood and has over recent years become a popular tourist destination. So too is Doguya suji, nicknamed "Kitchenware street" by locals, a 150 meter arcade where you can find everything from ceramics, lacquerware, super sharp kitchen knives, sturdy pots and pans to restaurant supplies. After a colourful afternoon we transfer to our hotel and check in for 1 night. This evening we head out to Dotonbori for some delicious street food.
                 Accommodation: Hotel Nikko Osaka or similar
Day 4 Osaka – Naoshima Art Island [B,L, D]
Travel to Naoshima, an Island of art in the Inland Sea, which has attracted worldwide attention for its many contemporary art museums. Naoshima was selected by sightseeing magazine Conde Naste as one of the "seven places in the world you should see next." We visit the inspiring Chichu museum, both a museum and a work of art in its own right. We also take in Benesse House, the Art House Project and outdoor art exhibition. Check in at Benesse House Naoshima for 2 nights. Dinner at hotel.     
Accommodation: Benesse House Naoshima or similar for 2 nights
Day 5 Naoshima – Teshima – Naoshima [B, L, D]
Today we visit Teshima. Teshima Art Museum stands on a hill on the island of Teshima overlooking the Seto Inland Sea. The museum, which resembles a water droplet at the moment of landing, is located in the corner of a rice terrace that was restored in collaboration with local residents. The building has been described as "architectural poetry" and "a wonderfully sublime architectural experience". With sounds kept to a whisper, time seems to stand still as you stroll inside this 2400m2 work of art.  We will also visit some other art installations on Teshima before returning to Naoshima. Dinner at hotel
Day 6 Naoshima – Kyoto [B, D]
After checking out from Benesse House we catch an Inland Sea Ferry to Uno port and then travel on to Kyoto by Bullet Train and check in to our hotel for 2 nights.  Tonight, we enjoy a savoury pancake (okonomiyaki) dinner at a local restaurant.
 Accommodation: Hotel Okura Kyoto or similar for 2 nights
Day 7 Kyoto [B, L]
Kyoto is the spiritual heart of Japan and is home to many UNESCO World Heritage Sites. It was the main centre for the evolution of religious and secular architecture and of garden design for almost a thousand years. During our stay in Kyoto we will get to experience this first hand, beginning today with a morning sightseeing tour visiting two of its most famous UNESCO world heritage sites, the Golden Pavilion (Kinkakuji) and Zuihou-in Zen temple & rock garden. Kinkakuji is a beautiful Zen temple whose top two stories are completely covered in gold leaf.  After a morning of healthy exercise exploring temples and gardens, we will enjoy a Teppanyaki lunch at Tokiwa. This afternoon we visit Fushimi Inari famous for its thousands of vermillion torii gates forming dazzling tunnels as they wend their way up the mountainside.  Our next stop is a visit to the quaint 400 year old historic district of Higashiyama and the elegant and impressive Kiyomizu temple.  Transfer back to the hotel. Evening is at leisure
Day 8 Kyoto – Kanazawa – Wakura Onsen [B, D]
We check out from the hotel and travel to Kanazawa by Bullet Train. Upon arrival we begin our exploration of Kanazawa with a visit to the Nagamachi Samurai District located at the foot of the former Kanazawa Castle. Well preserved streets and buildings evoke the ambiance of the Edo Period. We will visit Nomura–house, a restored samurai residence displaying the lifestyle and artefacts of the era when samurai were prosperous. We will also visit Kenrokuen garden, one of Japan's 3 most famous, drawing its name from its embodiment of all 6 of the attributes of the ideal Japanese garden.
We head north into the Noto Peninsula to Wakura Onsen on the shore of Nanao Bay. There we check in at Kagaya Aeno Kaze one of the best ryokans in Japan (voted best for 36 years in a row) and famous for its 1200 year old hot spring (onsen). Relax with a soak in the onsen and dress in a yukata if you like, before meeting for a banquet dinner this evening at the ryokan.
Accommodation: Kagaya Aeno Kaze or similar
Day 9 Wakura Onsen – Wajima – Kanazawa [B, L]
We visit the famous Wajima morning market bustling with locals doing their grocery shopping for freshly caught fish, local fruit and vegetables, and various dried goods as well as locally produced Wajima lacquerware (The lacquerware process is the Japanese equivalent to French Polishing and a sophisticated artform). The market dates back over 1,000 years and draws everyday shoppers and curious visitors alike. We will also visit Kiriko Kaikan to see some of the massive illuminated lantern floats (kiriko) which form part of the Noto kiriko summer festivals. These elaborately decorated floats, up to 8 meters tall, are several hundred years old and are  impressive examples of legendary Ishikawa craftsmanship. We check in at hotel in Kanazawa.
 Accommodation: Hyatt Centric Kanazawa or similar for 2 nights
Day 10 Kanazawa
Day at leisure.
Day 11 Kanazawa – Tokyo [B, Farewell Drinks & Light Dinner]
This morning we travel back to Tokyo.  In the afternoon we will visit the Nezu museum, dedicated to a vast collection of over 7,400 works of Japanese and East Asian art. The museum integrates  traditional art forms, modern Japanese architecture, and a Japanese landscape garden into one harmonious complex. Late afternoon, return to hotel. Relax this evening with farewell drinks and a light meal at the Imperial Lounge.
Accommodation: Imperial Hotel Tokyo or similar for 1 night
Day 12 Tokyo [B]
Today is our last day in Japan, so you might wish to do some last-minute souvenir hunting or an optional half day activity. 12:00 Tour concludes. We check out from the hotel and conclude our tour.
Note: Tokyo airport transfer is not included in the tour. Please check with JANESCO for your options.
JANESCO 12 Day Art Lover's Amble 2024
TOUR INCLUSIONS
Fully Escorted tour by experienced, licensed guide
5 Star accommodation, or best in region
Kagaya Onsen ryokan stay
First class (Green) and Gran class train travel
All transfers and admissions for sightseeing as specified
Naoshima & Teshima, Benesse House
Chichu Museum with expert guide,
Baggage porterage service – 1 piece/person
Famous historical sites of Tokyo, Kyoto and Kanazawa.
Meals: total 22 [Daily breakfast x 11, Lunch x 5, & Dinner x 6, including Welcome & Farewell get-togethers
 Exclusions: Airfares, your travel insurance, beverages during meals (except where specified).  Passengers are responsible for securing any necessary visas, health and vaccination certificates and any medical tests required by Governments or airlines.