Elysium Series
Janesco Elysium Series 2023 & 2024
Introducing the Janesco Elysium Series. Elysium tours provide the ultimate in luxury accommodation and travel in Japan, overlayed with the unique Japanese hospitality "Omotenashi". The refined ambiance of our selection of beautifully appointed international hotels perfectly complements the traditional Japanese wabi-sabi aesthetic of the historic Japanese temples, gardens and castles you will visit. Travel first class between famous destinations on the Golden Route, explore local points of interest, shopping precincts, street foods and relax and recharge your batteries in the tranquillity and indulgence of your hotel. For a glimpse of how the locals relax, enjoy a stay in an Onsen (hot spring) resort hotel. An Elysium tour provides a balance of relaxation and interesting destinations, at a relaxed pace.
Elysium Series Tours Include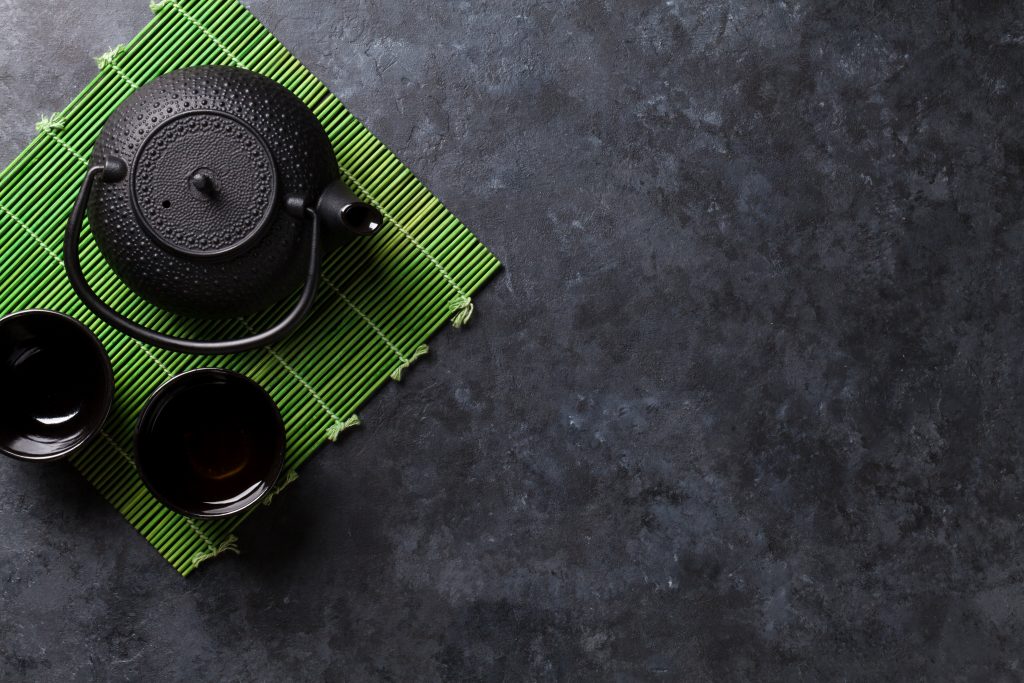 Traditional Experiences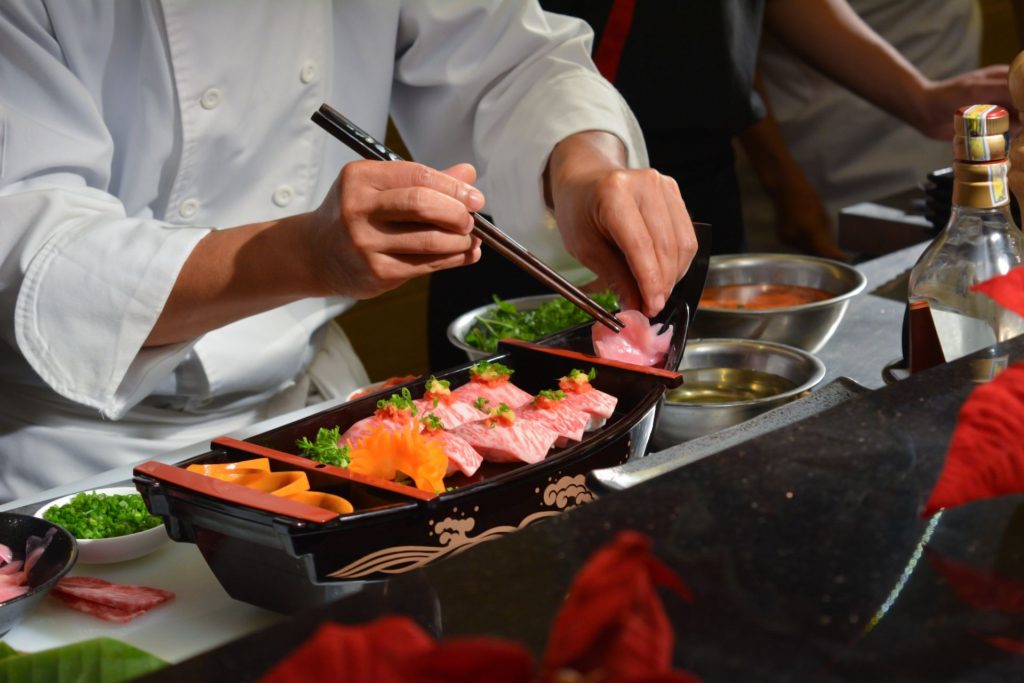 Luxurious Fine Dining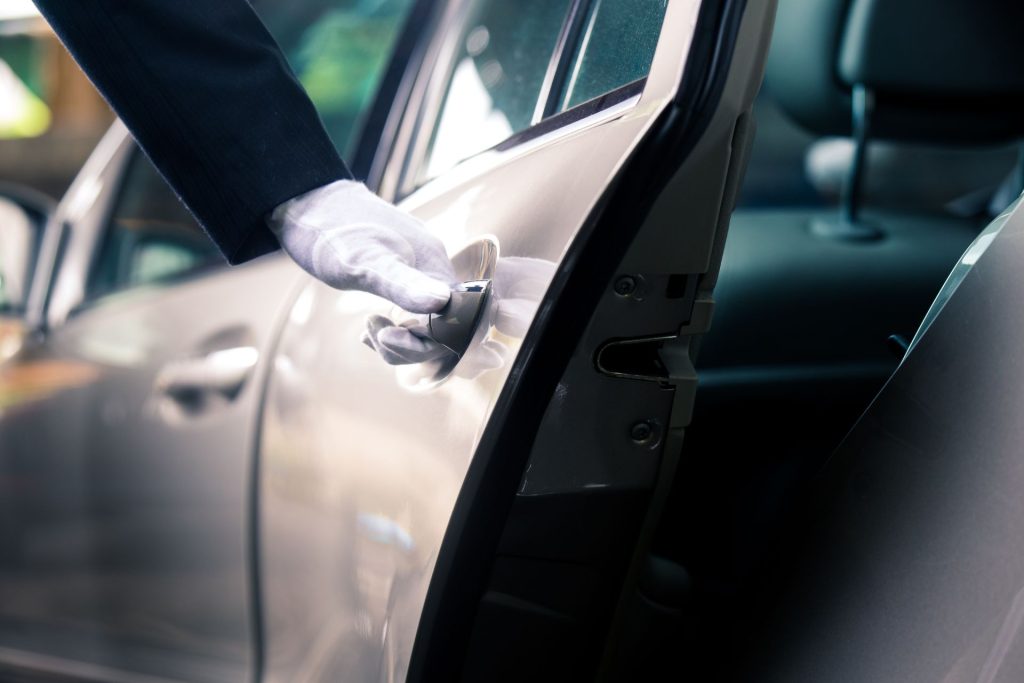 Private Chauffer Airport Pick Up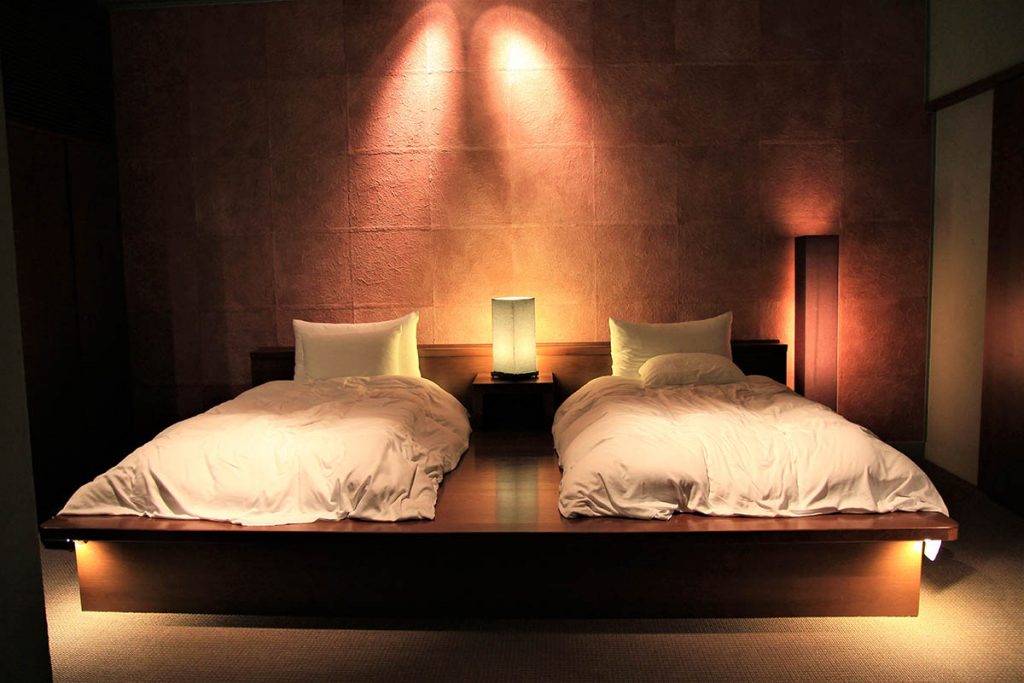 Luxury 5 Star Accommodation
Tour Itinerary
Day 1 Tokyo – Meals: Executive Lounge Access
After arriving at Tokyo airport and clearing customs you will be greeted by your driver and transferred to the Conrad Hotel Tokyo and check in for 2 nights.
Accommodation: Conrad Hotel Tokyo – Executive Lounge access (or similar)
Day 2 Tokyo – Meals: Executive Lounge Access
After a relaxing breakfast at either the Executive Lounge on the 37th floor overlooking Tokyo Harbour or the Cerise restaurant on the 28th floor with its elegant buffet, meet at the lobby and enjoy a morning sightseeing tour of the city by chartered car. Drive through famous Ginza streets and Imperial Palace and alight to explore Asakusa Temple where we stroll down the colourful Nakamise shopping street, lined with tiny stalls and thronging with enchanted shoppers and temple visitors. Enjoy the sights and sounds of the temple and the faint wafts of incense as the locals make offerings and pray to the gods.  Explore the myriad of tiny shops in the outer Tsukiji fish market and retreat to the tranquillity of a Bonsai museum for an insight into these magical miniatures. Afternoon is free at leisure to perhaps explore Ginza or just kick back and relax at the hotel.
Accommodation: Conrad Hotel Tokyo – Executive Lounge access (or similar)
Day 3 Tokyo to Osaka – Meals: Breakfast (Executive Lounge Access)
We leave Tokyo this morning and travel to Osaka. Check out from hotel after breakfast and you will be transferred to Tokyo Station to board a Bullet Train to Osaka. Enjoy first class comfort as you speed through cityscapes, rice paddies and mountainous regions gaining an insight into the variety of lifestyles in modern Japan.
While Tokyo grew from a sleepy fishing village into the centre of feudal Japan, Osaka grew from a trading port on the Inland Sea into a major mercantile centre. It is still a major commercial hub and is the third largest city in Japan. We will take a sightseeing tour including a visit to historic Osaka Castle and the colourful Dotonbori district. Osaka has, over recent decades, developed a reputation as a "foodies' paradise", especially for those looking for fun, street food such as Okonomiyaki and its diminutive cousin Takoyaki (octopus balls). You will see many of these foods on display when you stroll through the Dotonbori district. Nearby  Doguyasuji Arcade is also a must-visit for cooking afficionados. The mind-boggling array of reasonably kitchen tools and crockery is a cook's paradise.  Check in at Ritz-Carlton Osaka for 2 nights.  During your stay at the Ritz-Carlton Osaka, access to the Club Lounge is included where you can enjoy breakfast, snacks and afternoon tea during the day and hors d'oeuvres in the evening.
Accommodation: The Ritz-Carlton Osaka – Club Lounge access (or similar)
Day 4 Osaka to Miyajima Is. & Hiroshima to Osaka – Meals: Club Lounge Access, Lunch
Today we travel by Bullet Train to visit Hiroshima & nearby Miyajima Island. We begin with Miyajima Island in The Inland Sea, to enjoy sightseeing around the Sacred Goddess Miyajima Floating Shrine and the world-famous Torii gate. Miyajima island has been held sacred since ancient times prompting worshipers to build Itsukushima Shrine, now a World Heritage Site. The shrine itself is built over the bay on pylons, to give the impression of floating on water. The shrine and "floating" Torii gate are together considered one of Japan's top 3 attractions. On the walk to the entrance of the Shrine you may find yourself sharing the space with the none too bashful local deer.
We catch a fast boat back to the main island to visit the Hiroshima Peace Memorial Park and the poignant Hiroshima Peace Memorial Museum. Hiroshima is recognized by people from around the world as a symbol of peace and hope. The museum has displays on life before and after the atomic bomb and is dedicated to those who lost their lives or loved ones to the bomb. After exploring the museum and park we return to Osaka.
Accommodation: The Ritz-Carlton Osaka – Club Lounge access (or similar)
Day 5 Osaka to Kyoto – Meals: Breakfast (Club Lounge), Lunch
After breakfast, you will be transferred to Kyoto by hire car. Kyoto is considered the spiritual and cultural capital of Japan and has been called the city of a thousand temples. On the way to central Kyoto we will visit Uji, a small city located on the Uji river and the first place in Japan that green tea was grown. Uji is about half way between two ancient capitals, Nara and Kyoto and was also a cultural centre in its own right. It is home to the World Heritage listed Byodoin Buddhist Temple and Ujigami Shinto shrine, built in 1060 and the oldest extant shrine in Japan. Uji is well known in Japan as producing the best green tea and the picturesque rolling hills of sculpted tea plants have become a signature view of the area. After visiting Byodoin Temple we will have lunch at a local restaurant before heading on to Kyoto.
This afternoon we explore some of the treasures of the 400 year old Higashiyama district of Kyoto on the slope of the eastern mountain bordering the city. Kiyomizu temple with its iconic elevated wooden stage overlooking the city below has been attracting pilgrims and visitors for hundreds of years. Enjoy the atmosphere as you walk toward Kyomizu through the tiny streets lined with little shops. You will get a real feel for Kyoto style and hospitality as you explore the area. We will visit another temple in the area, Kodaiji, well known for its Zen garden. Tokugawa Ieyasu (1542-1616) (the first Tokugawa shogun) financed the construction of the temple, resulting in its finely decorated buildings and garden, which have been designated Places of Scenic Beauty by the Japanese Government.  We transfer to the Ritz-Carlton Kyoto on the banks of the Kamogawa river and check in for 2 nights. Evening at leisure.
Accommodation: The Ritz-Carlton Kyoto (or similar)
Day 6 Kyoto – Meals: Breakfast, Lunch, Optional Geisha Dinner
After a leisurely breakfast we set out for a full day tour of Kyoto. We begin with visits this morning to two of Kyoto's most famous UNESCO world heritage sites, the Golden Pavilion (Kinkakuji) and Nijo Castle. Kinkakuji is a beautiful Zen temple whose top two storeys are completely covered in gold leaf. The temple dates back to the 14th century and is set in a traditional Japanese "strolling garden" landscape, including a mirror pond which reflects the temple. The pond contains 10 islands, arranged Zen-style to represent famous places in Chinese and Japanese history and serves to accentuate the beauty of the temple. You will get to appreciate the Temple and garden as we stroll along the winding paths.
Nijo castle, built in 1603, is one of the best surviving examples of feudal Japan's castle palace architecture. It was built as a summer residence of the first Shogun of the Edo period. Despite its two concentric walls and moats, it served less as a defensive castle and more as a centre of government and residence of the Shoguns. Enjoy the distinctive castle buildings, historic artworks and cherry and plum tree gardens as you wander through the castle. We will enjoy lunch today at a Michelin starred restaurant. 
This afternoon we travel to the Sagano Arashiyama region at the foot of the mountains in the south-west of Kyoto. Located on the Oi River, Arashiyama was once the playground of the aristocracy, cool in summer and stunning in Autumn. We will enjoy a rickshaw ride through the its enchanting Bamboo Grove and will visit the beautiful Okochisansou villa where we will enjoy some traditional matcha green tea and red bean sweet before exploring the villa's sculpted gardens. The villa is set in 2 hectares of Japanese gardens with 4 gardens designed to reflect the beauty of each season. This evening, perhaps enjoy a private traditional Japanese  dinner with the accompaniment of a geisha / maiko and authentic geisha dance performance. This optional special dinner experience can be organised when you book the tour
Accommodation: The Ritz-Carlton Kyoto (or similar)
Day 7 Kyoto to Hakone – Meals: Breakfast, Dinner
After a relaxed breakfast we travel mid-morning to the Hakone region by Bullet Train.  Hakone is about 80km from Tokyo and 40km from Mt Fuji and is famous for its hot springs (onsens), national park, and the view of Mt. Fuji across Lake Ashi. It is a popular hot spring resort for local Japanese looking to unwind from their frenetic life in metropolitan Tokyo. Hakone was a major post town along the Tokaido route between Tokyo and Kyoto during the Edo period. Travellers would be stopped, and their travel documents and baggage checked to enforce laws restricting the travel of weapons or unaccompanied women. Historical views of and from Hakone are captured in famous woodblock prints by Hiroshige.
Check in at Hyatt Regency Hakone Resort & Spa – Luxury Hotel in Gora, Hakone and perhaps have a soak in the resort's mineral onsen (hot spring) baths, before enjoying welcome drinks and dinner at the hotel.
Accommodation: Hyatt Regency Hakone & Spa (or similar)
Day 8 Hakone to Tokyo – Meals: Breakfast, Executive Lounge Access
Morning at leisure. Perhaps visit a local art gallery or museum – or take a cable car (gondola) ride up the nearby mountain for a better view (weather permitting) of majestic Mt. Fuji . Your guide will assist you to organise your activities. The 70,000 ㎡ Hakone Open Air Museum is 20 minutes' walk from the hotel. Masterpieces from modern sculptors such as Rodin and Henry Moore are exhibited in an open garden space and the Picasso Pavilion has an exhibition of over 300 pieces from the Picasso collection including his ceramic work, and the Happiness in Symphonic Sculpture, a piece entirely fitted with stained glass. You can easily lose yourself here as you wander through and appreciate the exhibits
After checking out from the hotel and around midday, you will be transferred to Tokyo by private car. Check in at Conrad Hotel Tokyo for 1 night. The rest of the day is free at leisure and your guide will be happy to assist in organising your activities
Accommodation Conrad Hotel Tokyo – Executive Lounge access (or similar)
Day 9 Leave Tokyo – Meals: Breakfast, Executive Lounge Access
Today is your last day in Japan. You may want to do some last minute souvenir hunting this morning before checking out from the hotel at 12:00pm You will be transferred to Tokyo Airport by private car for your flight home. A guide will assist you departing from the hotel and arriving at your check-in counter at the airport.
Day 10 Arrive Home
2023 Elysium Tour Departure Dates
2024 Elysium Tour Departure Dates
March 2024
| | | |
| --- | --- | --- |
| DATES | TWIN/PERSON | SINGLE ROOM |
| 20 March 2024 ~ 28 March 2024 | $14,800 | $6,100 |
October 2024
| | | |
| --- | --- | --- |
| DATES | TWIN/PERSON | SINGLE ROOM |
| 16 October 2024 ~ 24 October 2024 | $14,800 | $6,100 |
November 2024
| | | |
| --- | --- | --- |
| DATES | TWIN/PERSON | SINGLE ROOM |
| 13 November ~ 21 November 2024 | $14,800 | $6,100 |
Tour Details & Inclusions
Maximum Group size is around 14 people.
Departures are guaranteed to operate with a minimum of 2 guests. Minimum age is 14 years old.
Please note: Proof of full COVID -19 vaccination is required for this tour.
Elysium Tour Inclusions
English-Speaking Resident Tour Director and Local Guides
Luxury Accommodation with VIP lounge access at most cities where available.
Airport meet and greet with Private Transfers
Private luggage delivery service
Internet Access
Entrance Fees, Taxes and All Gratuities
Guaranteed Departures with just two guests
Hotel Lounge Information
Conrad Tokyo Executive Lounge
The Executive Lounge offers a breakfast spread, an afternoon tea spread, and an evening hors d'oeuvres spread, alongside complimentary drinks.
Breakfast: 7:00 – 10:30
Afternoon Tea: 3 p.m. – 5 p.m.
Evening Cocktails: 6 p.m. – 8 p.m.
Ritz-Carlton Osaka Club Lounge
Located on the 34th floor, The Ritz-Carlton Club Lounge is an exclusive space for guests to work or play while enjoying spectacular views of the Osaka skyline.
With five daily culinary presentations throughout the day, club guests are invited to enjoy refined cuisine, unique experiential activities or simply unwind.
Breakfast: 7 a.m. – 10 a.m.
Light Snacks: 11 a.m. – 1:30 p.m.
Afternoon Tea: 2:30 p.m. – 4:30 p.m.
Hors d'oeuvres: 5:30 p.m. – 7:30 p.m.   
Sweets & Cordial: 8 p.m. – 10 p.m.
*Schedule is subject to change.
Customise Your Travel Experience
Talk to one of our expert travel designers or your travel agent about booking this tour as a private trip for your own small group, with family or friends. Or, if you would prefer to travel privately, find out more about creating the perfect bespoke tailor-made tour based on this itinerary
Exclusions
Airfares, your travel insurance, beverages during meals (except where specified).  Please note that passengers are responsible for securing any necessary visas, health and vaccination certificates and any medical tests required by Governments or airlines.
Ready To Book?
If you're ready to book your holiday, please click on the button below to fill out the booking form.  Be sure to read the terms and conditions, and secure your spot with your deposit.
If you have any questions, please do not hesitate to contact one of our friendly travel professionals at: contact@janescotravel.com
Click here to fill out your booking form